Symphony of Soil screening - Aberdeen TechFest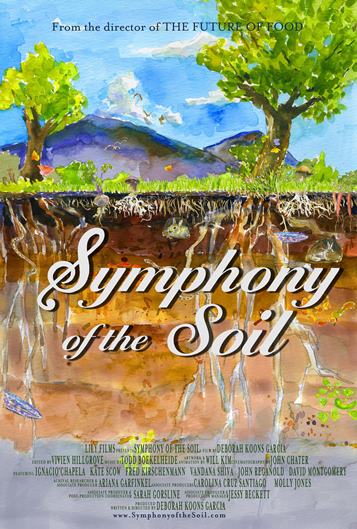 As part of Aberdeen TechFest and to continue our celebrations of International Year of Soils, the James Hutton Institute will host a screening of acclaimed feature documentary film Symphony of the Soil at our Aberdeen site, on Thursday 1 October 2015.
Not only is it a great chance to see a fascinating and beautiful illustration of soil's central role in humankind's existence - the film's director will also be on hand to introduce the movie and to answer questions afterwards. General admission tickets are available from the TechFest event page and a limited number of tickets are available to James Hutton Institute staff.
If you can't make the date, we're joining up with Soil Association Scotland to host a screening in Edinburgh on Wednesday 30 September - details to be confirmed. There will also be a screening for staff members at our Dundee site within the next couple of months, and a DVD will also be available to staff via our library under our academic/educational licence.
For more information please contact Events.
"Unfolding with gentle joy and an unexpected beauty, this ode to the miracle of the Earth's topmost layer gives us a newfound respect for the ground beneath our feet." – New York Times *Critics Pick
"This film raises the bar. It makes you care about our Earth's precious skin, so rare among planets." – Washington Post