Land capable of supporting Improved Grassland (Class 5.1 to Class 5.3)
Distribution of land capable of supporting grassland in Scotland which covers 1,405,700 hectares or 18 per cent of Scotland's land area.
Land in this class has the potential for use as improved grassland. A range of different limitation types, either operating singly or in combination, can restrict the land capability to this class. These limitations include climate, slope, wetness, and often a heterogeneous pattern of conditions that render even occasional cultivation unsuitable. Land which has had this potential for improvement exploited is much more productive than land which remains in its unimproved state.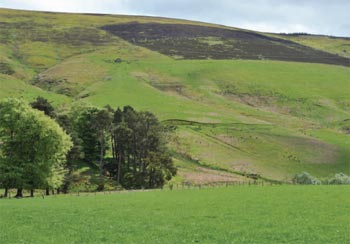 Land limited to grass production by slope limitations