I investigate the ecology and ecosystem functions of microbiota in peatland ecosystems. My interest in these ecosystems started with my position as a post doc on the EU Framework 5 RECIPE [1] project, which investigated whether microbial community structure, their functions, and, ultimately, organic matter composition in heavily degraded ombrotrophic peatlands would be ameliorated following either unaided regeneration of the surface vegetation or active restoration efforts.
Current research interests
My research has now widened its scope to include research on peatland restoration as well as studying the effects of anthropogenic activities such as climate change and increased N deposition on carbon cycling in peatlands and other organic soils such as upland heathlands. We are using state of the art stable isotope techniques to determine the fate of carbon both in laboratory experiments and in the field. I have a special interest in the diversity and function of ericoid mycorrhizal and dark septate endophytic fungi in peatland ecosystems.
Some examples of ongoing work in the Research group can be found in the following pages for the Peatland Microbiology Group [2] (Macaulay Institute):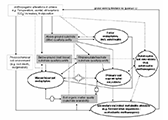 [3]The group has access to a wide variety of interesting field sites, a fully equipped molecular biology laboratory, excellent growth room and stable isotope facilities. I am also affiliated with the Aberdeen Mycorrhiza Research Group. We welcome visiting researchers and frequently have positions for PhD, MSc and placement students. Please contact me [4] if you are interested in working with us.
From: Artz, R.R.E. (In press). Microbial community structure and carbon substrate use in Northern peatlands. In: Northern Peatlands and Carbon Cycling. A.Baird, L. Belyea, X. Comas, A. & L. Slater (eds.). American Geophysical Union Monograph Series.