Agroecology systems studies (fundamental to applied)
Sustainable use of functional biodiversity (ecological services - focus topic biocontrol as part of Integrated Pest Management) to meet challenges of climate change, environmental impacts of new crop protection strategies (reducing pesticide usage, developing more durable pest-resistant crops, semiochemicals, enhanced biocontrol of pests) and changing food security issues.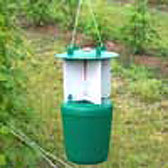 My research delivers practical outcomes and policy aides for sustainable agriculture which is faced with challenges of climate change, food security and pesticide reductions.
Examples include:
a) Novel IPM for soft fruit and field vegetables Integrated Pest Management) tools for minimising pesticide applications and promoting functional biodiversity in agro-ecosystems (biocontrol agents, pollinators, soil health). I now lead and coordinate a major EU funding bid for The James Hutton Institute (12 million euros) as part of an international consortium to develop new IPM strategies for major crops in Europe. This is the largest single EU agriculture project, because IPM is now central to the EU's crop protection policies under 91/414/EEC.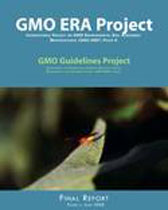 b) GM environmental risk:benefit asessment methods for EU and developing countries. A multi-disciplinary approach centred around chemical ecology has been developed at The James Hutton Institute, involving international collaborations in UK, Norway, France, Switzerland, Brazil, Kenya and Vietnam.
The ecological methods underpinning this GM research over more than 10 years have more recently been generalised to study multi-trophic interactions in food webs (raspberries grown in fields versus protected tunnels) and also to optimise IPM strategies for major crops including vegetable crucifers, soft fruit and cereals.
Approach and implementation:
Chemical ecology of insect-plant interactions leading to ecosystem services for sustainable agriculture (Scottish Government WP 1.3., 1.7).
My IPM expertise and experience includes research on legumes, vegetable brassicas, maize (GM with Bt gene), potato, tomato and soft fruit (blackcurrant, raspberry, strawberry).
Crop protection systems based on IPDM: High value and health-promoting soft fruit (Scottish Government WP 1.3, Defra Hortlink); Potato (CPC germplasm evalauation for pest resistance; chemical ecology with SLU); Arable / biodiversity interactions (Scottish Government WP 1.7, LEAF).
Multi-trophic interactions, focussing on climate change and novel crop protection strategies: Plant metabolic responses to insect attack, linking above-below ground interactions, genetic resistance to pests and biocontrol (Scottish Government WP 1.7, Bioforsk collaborations, 2007-2013). Model crops studied: Soft fruit, crucifers.
Developing strategies for Integrated Pest Management (Scottish Government WP 1.3, Defra Hortlink, LEAF Scotland and UK, Bioforsk).
Lead SCRI Hortlink research 'Integrated Pest and Disease Management for High Quality Protected Raspberry Production' (Defra).
IOBC convenorships of International Working Groups: (i) 'Breeding for Pest and disease Resistance' (IOBC wprs); (ii) 'GMO Environmental Risk Assessment' (IOBC Global).
GM environmental risk:benefit and biosafety policy formulation: EU Legal Department, EU Plant Sciences Committee, Swiss Agency for Development and Cooperation (GM crop case studies in Kenya, Brazil, and Vietnam - three CABI books and invited Royal Society of Chemistry review; resulting in eight policy-related refereed reviews and book chapters; see below).
Member of Scottish Steering Committee, LEAF (Linking Environment and Farming).
Lecturer for Dundee University: BSc Hons (final year): 'Sustainable Pest Management'.
PhD examiner for Dundee University, Durham University, Caridiff University, SLU Uppsala, Lincoln University, New Zealand.
Science Ambassador and Techfest Scotland presenter: Schools (nursery-Advanced Higher, university, public understanding of science, agriculture policy, knowledge transfer.
Technology transfer: Developing and promoting sustainable IPDM strategies for UK, EU and developing country farmers.