The Living Field CD
The Living Field interactive educational resource has more than 300 pages of high quality images, sounds, games, and activity sheets designed to enhance and enrich pupils' knowledge and interest. You can download the complete CD here [1].
Play the Living Field online here [2].
Wood Ant Activity Pack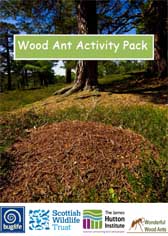 This activity pack is a resource for teachers, wildlife group leaders or countryside rangers. It contains a collection of games and activities that can be incorporated into a guided walk or used as stand alone games at an event or a nature club. The games and activities are based around the everyday lives of wood ants and illustrate nest building, team working, feeding, colony defence and the special relationships wood ants have with other forest dwellers.
Sciphun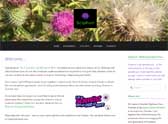 The Sciphun website has been created by James Hutton Institute scientist Dr Jennifer Stephens to inspire young people to pursue science at school and as a career. It has fun experiments and links to lots of useful resources.
Visit the Sciphun website here [4].
You choose the news
You choose the news is an interactive game that allows players to create a TV news item about changing EU chemical pesticide rules and the potential effects and solutions. By selecting from a series of short video clips players can produce their own news item and when completed the game will tell players just how biased, or not, their news clip is.
Play You choose the news here [5].
Soils of the Crofts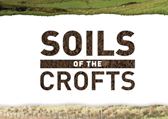 Soils of the Crofts is a valuable resource for teachers and pupils in Crofting Connections schools which will help them deepen their knowledge of the soil through practical tasks like making wormeries and compost heaps or recreating lazy-beds, as well as through science experiments, creative activities and social studies. But most of all, it is an invitation to get to know and treasure the soils beneath their feet.
Explore the Soils of the Crofts [6].
Pipe Dreams
Pipe Dreams is an interactive game involving an imaginary catchment, somewhere in North East Scotland. Players must choose what each area of land in the catchment should be used for: crops, livestock, forestry or natural vegetation.