Soil is a fundamental part of land and is key in determining what activities can be undertaken and supported on different types of land; how capable is land is sustaining different farming systems, different woodland types, valued habitats, as a sink for carbon.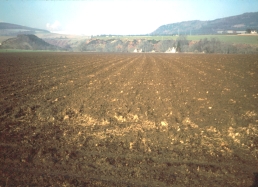 The Institute has a long and successful record in capability assessment and mapping. The Land Capability for Agriculture classification – a system that classifies land into seven classes based on the degree of limitation imposed by biophysical constraints including soil - was developed in the late 1970s and is as relevant now as it has ever been. It is now being used in both a research capacity in the assessment of climate change impacts on agriculture and in policy development as agricultural subsidy moves towards area-based payments. For more information see the Land Capability for Agriculture leaflet [1].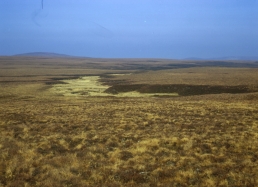 We have also produced similar products such as for forestry, native woodlands and waste recycling, all of which relies on soil as a principle component of the method. Soils also provide a buffer against pollutant transfer to water and air and a number of derived products have been produced. For more information see the Indicators of Sustainability page [2].
This experience has placed the Institute in a strong position when so much environmental/sustainability research is being badged under Ecosystem Services; many of these products about land's capacity to deliver certain products are in essence those services.