This Congress entitled "The challenges of improving both quality and resistance to biotic and abiotic stresses in potato" is the 17th Joint Meeting of EAPR Breeding and Varietal Assessment Section and EUCARPIA Section Potatoes. It is being held at Hévíz in Hungary from 30 June – 4 July 2013.
Final programme announced
Sponsors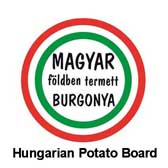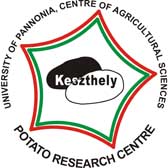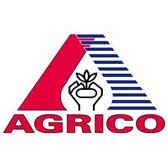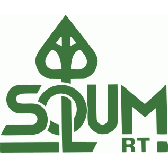 Introduction
We live in challenging times; where there is a continuing need to increase the sustainability of potato production, in an environment where biotic and abiotic stresses are becoming increasingly problematic due to factors such as climate change, monoculture and ever more limited chemical control options for disease management.
Improving varietal resistance to biotic and abiotic stresses is of key importance to dealing with these challenges.
However, the potato is also a high value crop where the quality of the final product (the tuber) is also subject to improvement. Moreover, improving resistance and quality simultaneously are not trivial objectives. The huge genetic diversity of potato and the fast development of modern techniques increasingly allows us to meet these challenges.
This congress invites researchers to share how their work is contributing to varietal improvement in potato on any level, and where possible, how it is contributing to the challenges outlined in this theme.
Sessions and abstracts
Sessions during the Congress will include:
Biotic stresses: research and resistance. To include late blight, nematodes, viruses, bacterial pathogens.
Research and breeding for improved quality traits: includes processing, ACD, acrylamide, nutrients, glycemic index.
Abiotic stress resistance: including root traits, drought resistance, water use efficiency, P and nitrogen use efficiency.
Gene banks, new traits, introgression, use of wild species, pre-breeding. Taxonomic relationship studies.
Genomic studies, association mapping, marker assisted breeding
Speakers
Invited speakers at the Congress include:
Ewa Zimnoch-Guzowska and Bogdan Flis, Poland
PVY - a challenge for potato production
Pim Lindhout, Solynta, Netherlands
Hybrid breeding in potato

Zsolt

Polgár, Hungary
Overview the resistance breeding programme of Keszthely
Zsófia Bánfalvi, Hungary
Improving drought tolerance of potato
Offered papers include:
María Fernanda Álvare, Colombia
Association mapping for late blight resistance in Solanum tuberosum group Andigenum (Solanum phureja)
Glenn Bryan, United Kingdom
Association mapping in a large tetraploid potato population
Klaus J. Dehmer, Germany
The Gross Luesewitz potato collections – IPK's genetic resources as source of new and improved traits for potato breeding
Peter Dolničar, Slovenia
Development of potato breeding programme in Slovenia, a high virus infection pressure region
Dan Milbourne, Ireland
The effect of pyramiding two loci conferring resistance to Globodera pallida Pa2/3 in potato
Katharina Rudack, Germany
Physiological traits of starch potato varieties under drought stress
Aide Tsahkna, Estonia
Potato breeding for late blight resistance
Terje Tahtrajv, Estonia
Potato breeding for late blight resistance
Friederike Trognitz, Austria
Marker development for resistance genes by using next generation sequencing technologies
Registration
The registration fees include:
access to the conference
delegates pack containing abstracts books
lunches and refreshments every day of the meeting and
social programme and the conference dinner.
Fees
| | Late rate |
| --- | --- |
| Members | €420 |
| Non-members | €480 |
| Students | €340 |
| Accompanying persons | €150 plus €50 (city tour) |
Students
The EAPR Council is generously supporting students who are interested in attending to the 17th Joint Meeting of EAPR Breeding and Varietal Assessment Section and EUCARPIA Section Potatoes.
Deadline of application for student grants was 1 April 2013.
The conditions for students to access this funding (for supporting registration and/or accommodation fees) are as follows.
Students are only eligible for financial support if they present either a paper or a poster at the Section meeting in Hungary.
Funding recipients are required to write a short report on their contribution to the meeting for the EAPR Newsletter.
The amount of support will be informed to the selected candidates.
Students should be registered in a recognised MSc/PhD programme or within two years post completing a PhD.
Book your place
To book your place at the congress please download and complete the registration form below and email to Zsolt Polgár [5] or fax to: +36 83 545 104.
Payment
Fees to be transferred to University of Pannonia account number:
10048005-01426696-00000000, Hungarian State Treasury, Address: 8200 Veszprém, Budapesti út 4.
IBAN: HU 55 1004 8005 0142 6696 0000 0000 (Please refer to "EAPR Potato Conference")
Deadlines
Early bird registration: until 31 March
Late registration: 1 April – 15 May
Abstract submission: 3 March
Accommodation
Information on accommodation in Heviz, Hungary and booking forms for congress accommodation can be found on the accommodation booking page [7].
Travel
Organising committees
Local Organising Committee
Zsolt Polgar (University of Pannonia)
Janos Taller (University of Pannonia)
Istvan Cernak (University of Pannonia)
Istvan Wolf (University of Pannonia)
Scientific Committee
Herman van Eck
Domenico Carputo
Jari Valkonen
Richard Visser
Zsofia Banfalvi
Dan Milbourne
Zsolt Polgar
Finlay Dale