Professor Steve Albon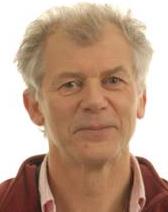 Steve spent the last ten years of his career at the James Hutton Institute and its predecessor, the Macaulay Land Use Research Institute, where he was Head of Science, and also coordinated the Environment - Land Use and Rural Stewardship research programme (2006-2011) for the Scottish Government. He was a Co-Chair of the UK National Ecosystem Assessment (UK NEA) published in 2011, and its follow-on project, published in June 2014. Steve was also part of the team that developed the Valuing Nature Network.
Steve is internationally renowned for his contribution to the long-term research on the population ecology of red deer on the Isle of Rum, Soay sheep on St Kilda, and reindeer on Svalbard. He was elected a Fellow of the Royal Society of Edinburgh, Scotland's National Academy of Sciences and Letters, in 2008. Steve has held an Honorary Chair at the University of Aberdeen since 1997, when he moved to Scotland to be Director of ITE/CEH Banchory. Since retiring in 2014 he continues to publish on population ecology, in particular writing about the impacts of climate change. Recently Steve gave evidence to the Environment, Climate Change and Land Reform Committee of the Scottish Parliament on the controversy over the impact of deer on the natural heritage and future ways to manage deer, and to the House of Lords Select Committee on the functioning of the Natural Environment & Rural Communities (2006) Act.
Email: Steve Albon [1]
Professor Richard
Aspinall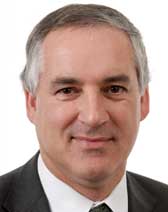 Professor Richard Aspinall was Chief Executive and Director of Research at the Macaulay Land Use Research Institute (MLURI) from 2006 to 2011. Previously he was Head of the Department of Geography at Arizona State University (2004-2006), Professor and Director of the Geographic Information and Analysis Centre at Montana State University (1997-2004), Programme Director for Geography and Regional Science at the US National Science Foundation (2001-03), and a scientist at the Macaulay Land Use Research Institute (1987-1997). He is an Honorary Professor at the University of Aberdeen. He is founding editor of the Journal of Land Use Science, editing the journal from 2006-2014, and was also editor of the Environmental Sciences section of the Annals of the Association of American Geographers from 2005-2009. He was co-Chair of the IGBP/IHDP Global Land Project (GLP) in 2005 to establish the GLP governance; subsequently he was a member of the International Science Steering Committee (2006-2010) and coordinated the GLP Nodal Office in Aberdeen (2006-2011). His research interests are in land systems science, geographic information science and systems, and coupled human-environment systems. He has a book 'Resource Accounting for Sustainability Assessment: the nexus between energy, food, water, and land use', written with colleagues in Barcelona, published in 2014 by Routledge in their series on Sustainability and Governance.
Email: Richard Aspinall [2]
Professor Brian D Clark MBE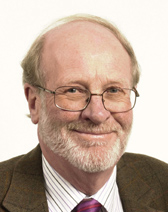 Brian D Clark is a specialist in environmental impact assessment (EIA) and strategic environmental assessment (SEA) with fifty years' experience in EIA and SEA, urban and rural planning and environmental management in Scotland, the UK, Europe and several developing countries. Initial research at Glasgow University was on regional development policy and mobility of industry in the UK and he was joint coordinator of the first study of urban deprivation in Scotland based on the inner suburbs of Glasgow. This was followed by an appointment at Durham University were he conducted research on urban and regional planning in Iran, Iraq and the Gulf States. He moved to Aberdeen University in 1971 to direct the MSc in Rural and Regional Resources Planning which later became the MSc in Sustainable Rural Development. He established the Centre for Environmental Management and Planning (CEMP), which won national and international awards for consultancy, research and training in EIA, SEA, Sustainability and Environmental Management. In 1994 he was awarded a Personal Chair in Environmental Management and Planning.
He has acted as an advisor and consultant on EIA, planning and environmental issues to the House of Lords, UK governments, UNEP, WHO, EU, UNECE and the World Bank. He was honoured in 1987 by being made a founder member of UNEP's Global 500 Award for his services towards environmental management and awarded an MBE in 2006. He was a Board Member of the Scottish Environment Protection Agency (SEPA), and Chairman of the North Region Board and the Planning & Finance Committee of SEPA from 2000 - 2008 and a Commissioner of the Scottish Government Local Boundary Commission. He has served on the UK government and Devolved Administrations Committee on Radioactive Waste Management (CoRWM) from 2003 to the present. He was a founder member of the Institute of Environmental Assessment (IEA), now the Institute of Environmental Management and Assessment (IEMA), and chaired its Technical Committee. He was a Governor of the Macaulay Land Use Research Institute from 2004 and a Board Member of Macaulay Scientific Consulting. until the establishment of the James Hutton Institute in 2011 when he became a Board member and Chair of the Advisory Committee on Science.until 2017. His outside interests are developing his croquet skills, putting croquet on the map in the North East of Scotland, supporting Aberdeen football club and buying obscure plants in the hope that one day they will get planted!
Email: Brian D Clark [3]
Professor James Curran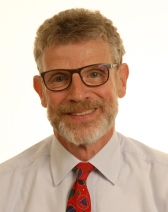 James Curran originally researched in hydrometeorology and oceanography and then served as an environmental regulator of industry and land managers. He later specialised in policy and strategy development, including horizon-scanning, futurology and management of research portfolios. He has often provided end-user input to UK research steering groups and reviews. At one point he also created and ran an eco-retail and catering business, then returned to the Scottish Environment Protection Agency as Director of Science & Strategy and subsequently as Chief Executive and Board member where he led on transformation. He has served on Ministerial groups including biodiversity, green growth, hydronation, and zero waste, and on expert panels including fracking. He has experience of governing boards such as the Foundation for Water Research and serving as the elected chair of the Scottish Sustainable Development Forum, and as a non-exec member of the Scottish Government's climate change delivery board. He has been an honorary professor at Stirling University and served on the advisory board to the Management School. He served for over five years on the Board of the James Hutton Institute and, for much of that time, was chair. Currently he is on the board of the Green Purposes Company, chairs Climate Ready Clyde, and continues to advise the Isle of Man government on climate change. He is an Honorary Fellow of Scottish Environment LINK.
Email: James Curran [4]
Dr John Darbyshire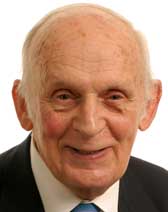 Born London 1931. Educated at Rhodes University BSc Hons (Zoology 1st Class), BSc Hons (Botany), MSc (Freshwater Hydrobiology), Awarded Captain Scott Junior Memorial Medal by South African Biology Society for MSc thesis; Cambridge University Postgraduate Diploma in Agricultural Science (two years) specialising in Plant Pathology, Agricultural Botany and Agriculture; London University PhD (Bacteriology) studying the early stages of root infection of clovers by Rhizobium bacteria while at Rothamsted Experimental Station. Employed by Ministry of Agriculture of Federation of Rhodesia and Nyasaland as a Pasture research officer (Plant Ecology). Worked at Department of Soil Microbiology, Rothamsted Experimental Station under supervision of Dr P.S.Nutman FRS. Appointed to Microbiology Department, Macaulay Institute for Soil Research, Head of Microbiology Department in 1976, retired 1991. Edited book Soil Protozoology (1994) CABI Press. Delivered an invited lecture at 50th meeting of British Society of Protist Biology at Strathclyde University, Glasgow in April 2012 entitled "Some possible future trends in Soil Protozoology". A new genus (Darbyshirella) of giant amoebae has been isolated from Scottish soil and elsewhere as described by Berney et al. (2015) Protist 166,291-296. The significance of these amoebae in soil ecology remains to be determined. Dr Darbyshire continues to research protozoa in the rhizosphere and on the root surface; recent videos of his work can be viewed on the Institute's YouTube channel [5].
Email: John Darbyshire [6]
Professor Howard Davies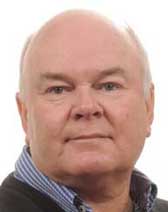 Professor Howard Davies was Director of Science at the Scottish Crop Research Institute (SCRI) from 2005 to 2011 and prior to that Head of several research themes and departments having joined SCRI in 1981. He coordinated (2005-2011) the Scottish Governments programme on Profitable and Sustainable Agriculture-Plants with personal research focusing biochemical and molecular mechanisms underpinning raw materials quality, crop compositional variation (metabolomics) and food safety. He has been involved in genetically modified organisms (GMO) research since the 1990s and in the risk assessments of GMOs for 15 years, first with the EU and then with the European Food Safety Authority. He is Chairman of Scientific Advisory Board, Edmund Mach Foundation, Italy, was previously member of the Board of Directors at Dundee Science Centre and holds a visiting Professorship at the University of Glasgow and a Docentship at the University of Kuopio, Finland. He has published more than 180 refereed papers and generated grant income in excess of £8 million from a variety of funding bodies. Professor Davies retired from the James Hutton Institute in 2011 and is currently a consultant for the Institute dealing with strategies for food security and advising on issues related to GMOs.
Email: Howard Davies [7]
Professor David Elston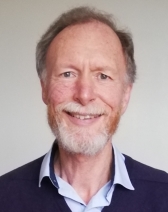 After received a BA in Mathematics from The Queen's College, Oxford, and an MSc in Biometry from the University of Reading, David was recruited to the AFRC Unit of Statistics in 1984. In 1987, AFRCUS merged with statisticians at the Scottish Agricultural Research Institutes to form Biomathematics and Statistics Scotland (BioSS, initially called Scottish Agricultural Statistics Service, hosted by the Scottish Crop Research Institute and subsequently by the James Hutton Institute). David has remained with BioSS, undertaking a variety of roles throughout a career devoted to the development and application of quantitative methodologies in agri-environment research.
David's particular research expertise is in the analysis and modelling of correlated data in both frequentist (Residual Maximum Likelihood) and Bayesian (Markov chain Monte Carlo) frameworks. During his career, David collaborated widely across scientific institutions and disciplines, with a particular focus on ecology. By the time of his retirement in 2018 as Director of BioSS he had a scientific output of over 140 papers in refereed scientific journals and was Honorary Professor at University of Aberdeen, University of St Andrews and University of Edinburgh.
Email: David Elston [8]
Professor Bob Ferrier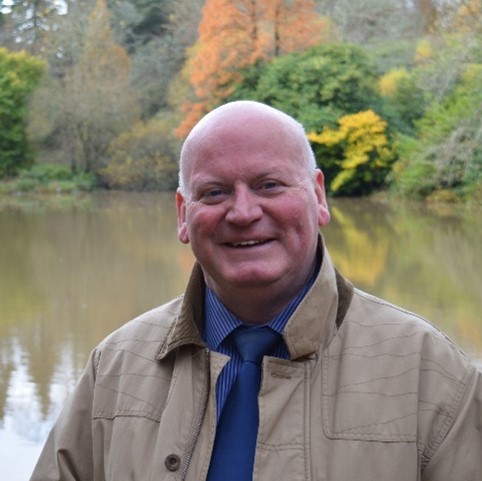 Prof Bob Ferrier was the Director of the Centre of Expertise for Waters (CREW), and the Hydro Nation International Centre at the James Hutton Institute until September 2022. CREW delivers at the policy: research interface, which involves co-construction of knowledge involving all of Scotland's Universities and Research Institutes and the water stakeholder community of policy, industry and practitioners. Bob retired with over 35 years' experience in water resources management, with a particular focus on developing an holistic approach to achieving sustainable solutions for resource management. He worked globally on issues such as acid rain, diffuse pollution, catchment to coast interactions and rural sustainability, as influenced by climate change, land use, and human interactions.
Previously, the Director of Research at the James Hutton Institute, and was also the Director of CXC (Scotland's Centre of Expertise for Climate Change) representing the Scottish Research Institutes and is an Honorary Chair at the University of Dundee and at the University of Aberdeen. He has worked in many international contexts and was the first International Flagship Fellow for CSIRO's Water for a Healthy Country Programme advising on the development of an effects-based strategy for the protection of the Great Barrier Reef.
Over recent years, he has been actively involved in delivering the Scottish Government's Hydro Nation agenda, both domestically and internationally. He is passionate about meeting global water and climate challenge and was instrumental in establishing the Hydro Nation Scholars Programme in 2012, supporting early career talent and developing the water leaders of the future.
Bob was a member of the Scottish Science Advisory Council (2019- 2022) - Scotland's highest level science advisory body, providing independent advice and recommendations on science strategy, policy and priorities to the Scottish Government.
Professor Maggie Gill OBE, FRSE, FRSB, FRSGS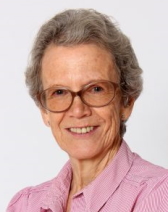 Maggie Gill was CEO and Director of Research at the Macaulay Institute (one of the institutes whose merger created the James Hutton Institute) from 2000 to 2006. She has had a 40-year career in the agri-food sector, split almost evenly between conducting research, managing research programme funding, and advising research funders (in the UK, New Zealand, European Commission and, for international development, the World Bank and numerous national international development departments). Her original interests were in livestock nutrition (mainly grass-fed sheep and cattle) but over time those broadened to interests in interactions between agriculture more generally, with the environment and again to food systems and in the last two decades to the interface between science and policy.
She left the Macaulay to be the first Chief Scientific Adviser on Rural Affairs and the Environment in the Scottish Government and currently chairs both the Scottish Science Advisory Council and BBSRC's Sustainable Agriculture and Food Strategy Panel. She also chairs the Science and Stakeholder Advisory Panel of Our Land and Water National Science Challenge programme in New Zealand and until 2020 chaired the Think Tank of the European Commission project Fit4Food 2030. She is an Emeritus Professor at the University of Aberdeen, currently living in rural Aberdeenshire.

Dr Pete Goddard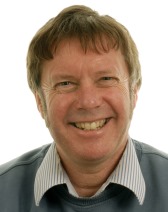 Pete graduated from the Royal Veterinary College, the University of London, in 1979. He joined the Macaulay Institute in 1989 as the Institute's Principal Veterinary Research Officer and for a number of years was leader of the Institute's Ecological Sciences Group. His research career has embraced a number of aspects of ruminant physiology and behaviour but has had a special focus on the welfare of extensively managed livestock and the health and welfare of farmed and wild/managed deer.
Pete has published numerous papers and book chapters on animal welfare-related topics. For six years he was a trustee of the Animal Welfare Foundation and is an Editorial Board Member of Applied Animal Behaviour Science. Pete has been President of the Veterinary Deer Society and is currently its secretary and treasurer. He has chaired the North of Scotland Division of the British Veterinary Association, the Animal Welfare Science and Law Veterinary Association and currently is chair of the recently-formed Wild Animal Welfare Committee. He is an external examiner at Edinburgh University and is a Director and Treasurer of the Scottish Accreditation Board.
Email: Pete Goddard [9]
Professor Iain Gordon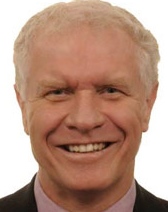 Iain Gordon completed his PhD in Zoology at Cambridge University and followed this with postdoctoral research on the management of wetlands for biodiversity conservation in the Camargue, France. During the next 15 years of his career at the Macaulay Land Use Research Institute in Scotland he built a research team to specialise in understanding and mitigating rural land management impacts on biodiversity and ecosystem services. He joined the Commonwealth Scientific and Industry Research Organisation (CSIRO) in Australia in 2003 to take charge of CSIRO's Townsville Laboratory from where he also led CSIRO's Building Resilient Biodiversity Assets Theme. Iain returned to Scotland in 2010 as the first Chief Executive and Director of the James Hutton Institute. He is now Deputy Vice Chancellor, Tropical Environments & Societies at James Cook University in Australia.
Throughout his career, which spans research, research management and provision of policy advice, Iain has played an active role in promoting the value of biodiversity and its importance in the provision of ecosystem services and human wellbeing. Over the past 25 years he has gained an international reputation for scientific leadership and research excellence in interdisciplinary approaches, particularly in the context of managing land use to benefit biodiversity and engaging human communities in the management of natural resources including managing major research portfolios on land management to protect the Great Barrier Reef and conserving Australia's biodiversity.
Email: Iain Gordon [10]
Stephen Hall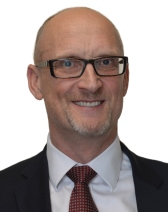 Stephen Hall is Director General of The World Fish Center, a leading international research institute, headquartered in Malaysia and devoted to reducing poverty and hunger in developing countries. Previous leadership roles include CEO of the Australian Institute of Marine Science (AIMS) and Professor of Marine Biology at Flinders University, Australia. Stephen has served on several international advisory panels and in 2010 was a member of a global team overseeing the reform of the Consultative Group for International Agricultural Research (CGIAR), a USD600m consortium dedicated to addressing reducing poverty, improving food and nutrition security and protecting the environment. Recognised as a leading scientist in his field he has contributed over 80 scientific publications on fisheries ecology and environmental issues, and a highly cited book on the environmental effects of fishing. In 2004 Stephen was awarded a Pew Fellowship in Marine Conservation and he continues to investigate and write on the roles and potential of fisheries and aquaculture for supporting international development objectives. In 2005 he was awarded the Australian Public Service Medal for leadership of AIMS.
Email: Stephen Hall [11]
Professor Bryan Harrison
Prof Bryan Harrison CBE is an internationally recognised scientist who is a FRS, FRSE, and member of the National Academy of Sciences of the USA. He was one of the pioneers of modern plant virology in this country and globally, and even after his retirement he has played a very active role in the virology group at the James Hutton Institute and has made key contributions to plant virology research, particularly the role of the nucleus in virus infections and plant health at the Institute.
He participates regularly in research discussions and helps in the design of experiments, formulation and writing of manuscripts, and is an occasional co-author (e.g. Nucleus, 2014, 5, 85-94). He is also very much involved in career development and recognition of the achievements of young scientists as an instigator of the AAB Virology student prize and was also a panel member of the Peter Massalski prize at the James Hutton Institute.
Joan
MacNaughton

CB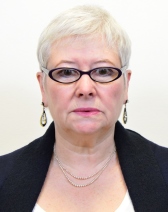 Joan MacNaughton is an influential figure in energy and climate policy. With extensive board experience in the public and private sectors, she is a Non Executive Director of En+ Group PLC (chairing their Health and Safety Committee), and is Chair of The Climate Group, an international not for profit helping businesses and governments to accelerate climate action. She is Chair of the International Advisory Board of the Energy Academy of Europe; a member of the Grantham Institute for Climate Change (at LSE and Imperial College); the Joint Institute for Strategic Energy Analysis in Colorado; and the Strategic Advisory Board of Engie UK PLC. Before her career in business, (with Alstom Power CA), Joan was the most senior official responsible for UK energy policy as Director General of Energy in the then Department of Trade and Industry (2002- 2007). There, she led work to reshape UK energy policy, to craft the Clean Energy Action Plan agreed at the G8 Gleneagles Summit, and to advance the EU energy agenda during the UK Presidency of the EU in 2005. From 2004 to 2006, she was Chair of the Governing Board of the International Energy Agency, leading a review of the IEA's strategy and the activation of the emergency response arrangements to the oil supply disruption caused by Hurricane Katrina. She is a former Governor of the Argonne National Energy Laboratory and a Council Member of Warwick University. For the World Energy Council, she chaired the annual assessment of countries' energy policies (the 'Trilemma'). She is Past President and an Honorary Fellow of the Energy Institute; also a Distinguished Fellow of the Global Federation of Competitiveness Councils, the Institute of Energy Economics of Japan, and Fellow of the International Emissions Trading Association. She is a Companion of the Order of the Bath.
Email: Joan MacNaughton [12]
Professor Robin Matthews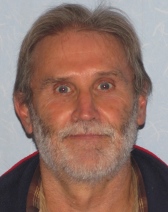 Robin joined the Macaulay Land Use Research Institute in 2004 to take up the position of Leader of the Integrated Land Use Systems Group. From November 2007, he became coordinator of the Climate Change Theme, in which he was responsible for developing specific areas of work to meet core-funded deliverables, winning external funding, and developing appropriate partnerships with key institutions nationally and internationally. During this time, he also led a number of externally-funded international projects on ecosystem services and tropical deforestation, organising and contributing to several side-events at the United Nations Framework Convention on Climate Change (UNFCCC) Conferences of Parties (CoP).
Following the formation of the James Hutton Institute in April 2011, he took up the position of Leader of the Vibrant and Low Carbon Communities Theme, and in 2013, additionally of Coordinator of the Institute's ClimateXChange Centre of Expertise work. Following internal reorganisation in 2016, he became leader of the Scottish Government's Strategic Research Programme on Natural Assets, as well as continuing to coordinate Hutton ClimateXChange work. In this capacity, he has given evidence to various Scottish Government committees on a number of occasions in the area of climate change mitigation.
Robin has held an Honorary Chair at the University of Aberdeen since 2014, and is internationally renowned for his work on tropical agriculture, tropical deforestation, climate change, and integrated approaches to analysing natural resource management systems, including the use of agent-based modelling. Since retirement in 2017, Robin continues to work on areas of sustainability, with a particular focus on limits to growth and planetary boundaries.
Email: Robin Matthews [13]
Professor Jeff Maxwell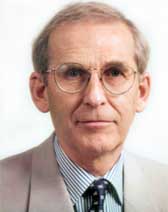 Professor Jeff Maxwell, Agricultural Graduate of Edinburgh University (1965), PhD (1970), worked first for the Scottish Agricultural College as a specialist Animal Production Adviser and Lecturer; then the Hill Farming Research Organisation as Head of Animal Production, and then as Director of the Macaulay Land Use Research Institute from 1987-2000. During his career he has been a member and Chair of various Committees, most recently since retirement Chairman of the SEERAD Agricultural and Environment Working Group (2001-2002) producing 'Custodians of Change'; member of the Agricultural, Environment and Biotechnology Commission; Independent Chairman of the Tenant Farming Forum; Member of the Royal Society's Inquiry into Foot and Mouth Disease in Scotland; Vice Chair of the Royal Society of Edinburgh's Inquiry into the Future of Scotland's Hill and Island Areas; member of the National Trust for Scotland Independent Review of Mar Lodge Estate; member of the Forestry Commission's Woodland Expansion Advisory Group (Scotland); adviser to the Scottish Government's Land Reform Review Group.
Email: Jeff Maxwell [14]
Ray Perman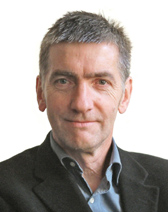 Ray has a strong interest in conservation. He is a former Chair of the Scottish Advisory Council of WWF and a member of the board of trustees of WWF UK and a former trustee of the Botanics Foundation, which supports the scientific work of the Royal Botanic Garden Edinburgh. From 2005-13 he chaired the Access to Finance Expert Group, which advises the Secretary of State for Business, Innovation and Skills on policy relating to small business finance. He was a member of the board of Scottish Enterprise from 2004-2009 and chair of Social Investment Scotland, which makes loans to the social economy, from 2001-2009. Ray's early career was spent in journalism working with newspapers including The Times, Financial Times, The Scotsman, and the Sunday Standard in Glasgow. He is the author of two books: "The Man Who Gave Away His Island," a life of John Lorne Campbell of Canna; and "HUBRIS: How HBOS Wrecked the Best Bank in Britain." He was elected a fellow of the Royal Society of Edinburgh in 2017.
Email: Ray Perman [15]

Professor John Raven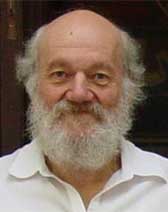 John Raven, Emeritus Professor, was Boyd Baxter Professor of Biology at the University of Dundee from 1995 until his official retirement in 2008. He was born in 1941, and obtained a BA in Botany in 1963 and a PhD in Botany (Plant Biophysics) in 1967 from the University of Cambridge (UK). John moved to the University of Dundee in 1971 as a lecturer in the Department of Biological Sciences, where he became a full Professor in 1980. His primary research interests are in the energetics, ecophysiology and biogeochemistry of aquatic and terrestrial primary producers, with related studies on palaeoecology and some recent forays into astrobiology. A continuing interest is the evolution of bioenergetics and resource use and acquisition in relation to environmental changes. He has published two monographs (one co-authored with Paul Falkowski) on photosynthesis and other aspects of bioenergetics, over 340 peer-reviewed publications as well as numerous book chapters, and is an associate editor for six journals. He chaired the panel which produced the 2005 Royal Society of London report on Ocean Acidification. His Hirsch index is 64. John was elected Fellow of the Royal Society of Edinburgh in 1981 and Fellow of the Royal Society of London in 1990.
Email: John Raven [16]
Professor Marian Scott
Marian Scott has been Professor of Environmental Statistics at the University of Glasgow since 2000. She has a BSc (Hons) in Statistics from the University of Glasgow, and her PhD was in radiometric dating (jointly with Chemistry and Statistics). She is a chartered statistician, an elected fellow of the International Statistical Institute and in 2005 was elected a Fellow of the Royal Society of Edinburgh. She was VP international for the RSE till 2019. She is a member of the SSAC and JNCC, as well as the EU Scientific committee on health, environment and emerging risks. She has been active in promoting the cause of interdisciplinary research particularly with regard to Statistics within the Environmental Sciences. Her research interests comprise environmetrics (the application of statistical and numerical methods to the observation of the environment), spatio-temporal data analysis, uncertainty and sensitivity analysis and radiocarbon dating, Current research projects include modelling river and sea loch water quality, the impact of climate change on eutrophication, environmental impacts of aquaculture and the development of networks of sensors to monitor water quality and quantity.
Email: Marian Scott [17]
Professor Bill Slee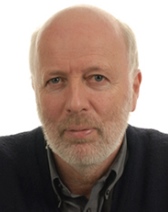 Before his retirement, Bill Slee was Head of the Socio-Economic Research Group (SERG) in the Macaulay Institute which evolved into the Social, Economic and Geographical Sciences Group (SEGS) in the James Hutton Institute. Previously he had been Professor of Rural Economy and Director of the Countryside and Community Research Unit in the University of Gloucestershire. He is an interdisciplinary social scientist with a first degree in Geography from Cambridge, where he was an Exhibitioner, and a PhD in Aberdeen on agricultural economics and rural development. Earlier in his career he was a lecturer and senior lecturer in Plymouth and Aberdeen Universities. He led the growth of SERG in the Macaulay institute and SEGS in the newly formed James Hutton Institute and actively promoted both collaboration with natural scientists in interdisciplinary work and free-standing social science related to natural resource use and management.
Most of his research has focussed on interrelationships between the farming and forestry sectors and the other component parts of the rural economy and the exploration of the environmental externalities associated with rural land use. He has pioneered mixed methods research in exploring forestry's impact on rural development. He has published widely across a range of scientific fields. He served on the Royal Society of Edinburgh's Inquiry into the Future of Scotland's Hills and Islands and is currently Chair of the Scientific Advisory Board of the European Forest Institute. He is a board member of the Macaulay Development Trust as well as three other trusts. Since his retirement from the James Hutton Institute, he has worked on a number of European projects and is a core team member of the Brussels-based European Evaluation Network for Rural Development.
Email: Bill Slee [18]
Professor Janet
Sprent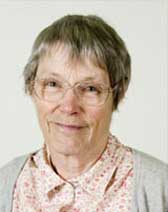 Janet Sprent is Emeritus Professor of Plant Biology in the University of Dundee. She retired fully in 1998 having served as Dean of Science and Engineering and Deputy Principal (Research and Estates). She has now returned to active research on nodulation in legumes and is widely asked to give special and plenary lectures: in 2010 she was awarded an Hon DAg from SLU Uppsala. Current major international collaborations are in Australia, South Africa, Brazil, India and the US as well as more locally (Sweden and York) and she now tends to give her address as 'of no fixed scientific abode'. As part of a programme to develop S. African perennial legumes for use in the Australian wheat best, a new species of nodulating Burkholderia is being designated B.sprentiae.
Janet has worked with the Institute in Dundee for over 30 years, beginning when it was the Scottish Horticultural Research Institute. At present she works with the Institute's agroecology group. In order to concentrate on research she is reducing the number of other commitments such as Macaulay Development Trust, but retaining membership of the Scientific Advisory Committee of the EU programme 'Legume Futures' and being a Trustee of the Royal Botanic Garden Edinburgh. In her plenary lecture at the 6th International Legume Conference in Johannesburg (January 2013) she launched the Interactive Legume Database on Nodulation [19] which will occupy any spare time.
Email: Janet Sprent [20]
Professor Alan Werritty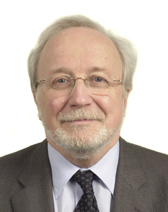 Alan Werrity is Professor of Physical Geography at the University of Dundee. He held the post of Head of the Department of Geography from 1997-2001 and has been Chair of the Council of British Geography since 2004.
Alan is also the Director of Research at the Dundee UNESCO Centre for Water Law, Policy and Science a post he has held since 2007. An advisor to the Scottish Government on flooding, Alan sits on the UN High-Level Expert Panel on Water and Disasters created by the United Nations to develop and promote solutions to water-related catastrophes.
Email: Alan Werritty [21]


Professor Jeff Wilson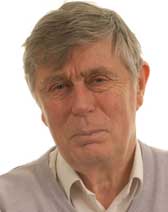 Sadly, Jeff passed away on 20th July 2023. Jeff had a career of 40 years as a clay mineralogist and was Head of the Division of Soils and Soil Microbiology at the Macaulay Institute from 1982 until he retired in 1997. He influenced the careers of many scientists and will be very much missed.
Jeff Wilson was appointed an Honorary Fellow of the former Macaulay Land Use Research Institute in 1997 following his retirement as Head of the Division of Soils and Soil Microbiology. His research activities concerned the mineralogy of soils in general, and Scottish soils in particular, in the context of soil properties and behaviour. Since retirement he has conceived, edited and co-written books on "Soil Quality and Sustainable Agriculture in Central and Eastern Europe" and the "Nature, Management and Utilization of the Red Soils of China". Following publication of the latter, Jeff was appointed an Honorary Professor of Zhejiang Agricultural University, China. He has just written a book on "Clay Minerals", a part of the prestigious Deer, Howie and Zussman series on "Rock-Forming Minerals", which will shortly be published by the Geological Society of London. Future plans include writing a book on "Soil Mineralogy".
Jeff was the first recipient of the Schlumberger Medal, which is awarded by the Mineralogical Society of Great Britain and Ireland for excellence in mineralogical research. He has also received the Bailey Award, the highest award given by the Clay Minerals Society of America, and was made a Distinguished Fellow of the Society. Since retirement he has published research papers on varied topics including biological weathering, geophagic soils, and more recently, the role of clay minerals in shale instability and formation damage in reservoir sandstones, topics of major interest to the oil industry.