Phosphorus biogeochemistry in riparian buffer strips
Management to mitigate pollutant swapping
Buffer strips are useful for mitigating diffuse pollution. As riparian buffers perform their role in sediment trapping, P accumulates with no loss mechanism (as in wetland denitrification for N). Compiled data from buffer retention studies shows limited efficiencies for P trapping and negative budgets (that is, leaching) for dissolved P. So buffer soils can become a near stream source of bioavailable P.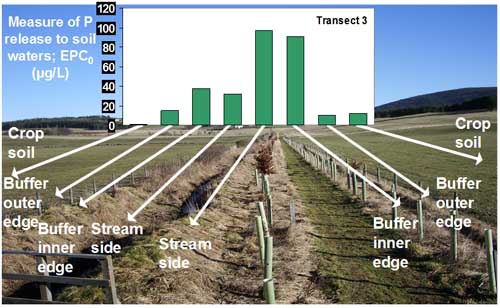 Figure 1 (above) and 2 (below): Engineered buffer strip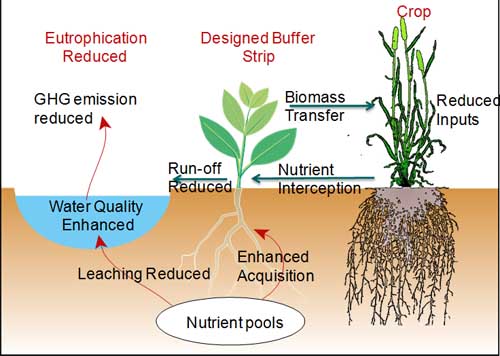 We realised that vegetation management (for example, cut and removal) present one of few long term P sinks for buffers. In terms of making buffers pay for themselves and become more acceptable we can economise on this by using plant lines selected for greater P uptake targeted to the P forms we observe in buffer soils. We are now encouraging buffers for biomass for economic returns and as a means of P recycling.
Publications
Stutter,

M.I

.,

Langan

,

S.J

. and

Lumsdon

,

D.G

. 2009. Environmental Science and Technology 43, 1858-1863.
Stutter,

M.I

.,

Chardon

,

W.J

. and

Kronvang

, B. 2012. Journal of Environmental Quality 41, 297-303.