Equality, diversity and inclusion
Our Equality, Diversity and Inclusion statement
The James Hutton Group celebrates and values the diversity of its workforce and believes that employing, assisting the development of, and promoting people of all protected characteristics is in the best interests of the Group, its staff and students. Our aim is to create an environment which is fair, welcoming and inclusive and where everyone is treated with dignity and respect.
We believe that equality of opportunity is key in achieving our mission and are committed to the positive promotion of equality, diversity and inclusion amongst all members of the Hutton Group and to the principles of the Equality Act 2010.
Our Equality, Diversity and Inclusion Committee meets regularly to set and oversee our equality, diversity and inclusivity goals. The Committee is responsible for ensuring that best practice policies and guidance are available and for supporting the organisation in the implementation of these. Every person working at the James Hutton Group has responsibility for implementing and promoting the Equality and Diversity policy and principles in their day to day dealings with each other, with our stakeholders, and with our collaborators outside the Group.
Athena SWAN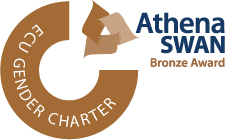 The James Hutton Institute was one of the first organisations of its kind to be awarded Athena SWAN Charter status in April 2014. The Athena SWAN Charter recognises commitment to advancing women's careers in science, technology, engineering, maths and medicine (STEMM) employment in academia.
Read our Athena SWAN case study and application below.