Forests: delivering multiple ecosystem benefits in a changing climate
Forests are the most important and versatile ecological infrastructure in Europe. Today, they cover 35% of Europe's landscape, contain a significant share of its biodiversity and provide products and services which support rural economies and boost the wellbeing of urban areas. Forests also provide crucial ecosystem services, supporting the sustainability of critical resources like water and soil, and play a key role in adaptation and mitigation to climate change.
In Scotland they only cover 19% of land, however, and the new national forest strategy published in April this year sets out 10 and 50 year plans to drive that percentage up, while acknowledging that – in the 100 years since the creation of the Forestry Commission – it has already climbed from a figure of only 5%.
As part of the effort to drive sustainable and multi-benefit forestry up the national policy and agricultural agenda in a number of countries, the European Forest Institute Annual Conference (Aberdeen, 18-20 September), aims to increase awareness amongst the general public and decision-makers. It aims to promote the versatility, significance and social impact of Europe's forests, which provide commodities, welfare, health and other social benefits.
The conference will consider the role of plantation and native forests in delivering multiple ecosystem benefits in a changing climate, sharing and spreading understanding of how forests can respond to the increasing demand for wood, driven by the emerging bio-economy, the challenge they face and their capacity to deliver multiple ecosystem services with native or non-native species.
Aberdeen is the first UK location to host this important event thanks to support from VisitScotland's National Conference Bid Fund and the Aberdeen Convention & Events Bureau.
In tandem with the prestigious international conference, Aberdeen has been designated as European Forest City 2019, following on the footsteps of previous European Forest Cities Sardinia (2018), Oslo (2017), Vienna (2016), St Petersburg (2015) and Bilbao (2014).
For more information about the 2019 EFI Annual Conference visit the EFI website.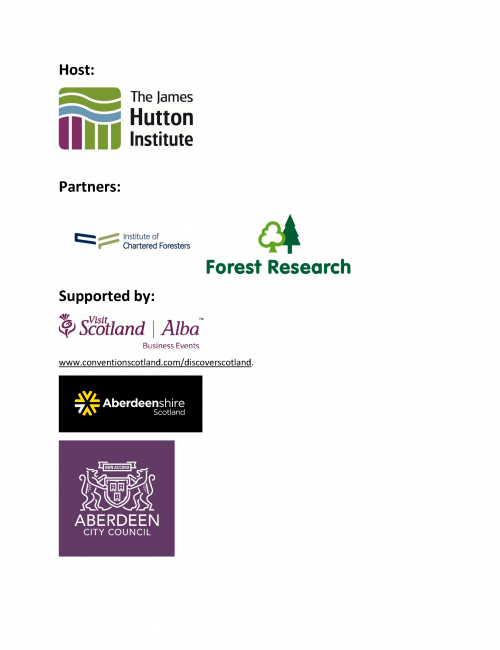 Press and media enquiries:
// php print $submitted; ?> September 12, 2019