GenBerry project
Conservation of genetic resources across Europe
Small berries are vital for maintaining horticultural activities in European rural areas, though they can be considered as minor species compared to other fruit crops. These activities generate sufficient incomes even in small farms and generate labour specially for harvesting. Thus, it is important to sustain these cultures by developing varieties adapted to all European conditions in order to raise and diversify the incomes of producers and processors. The preoccupation with genetic resources is highlighted by the new objectives of sustainable production in line with anticipated environment and global change and which aim to use natural genetic based resistance rather than chemical control factors.
The existing ex situ germplasm collections of small berries may provide either a valuable source of genes potentially useful as raw material in plant breeding, or plants directly valid for sustainable production. Local varieties that, having developed adaptative traits well integrated with the environmental, agronomic, cultural and traditional features of the site have been replaced with new cultivars.
New varieties are required with a broader genetic base, capable of producing high quality fruit under diverse conditions and to respond to different stresses – that is, diseases, drought, low fertility of the soil, climate change etc. On the other hand, in some cases, the reintroduction of old local varieties and the safeguard of traditional farming systems and landscapes, can be very profitable from an economic and socio-economic point of views.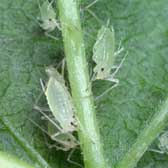 The GenBerry project had the main objective of ensuring that agricultural biodiversity of small berries is conserved, characterised and used to improve productivity. This project aimed to rationalise the European small berries genetic resources and to develop a small berries database with genetic resources open to the public.
For the most important cultivated small berry species, strawberry (Fragaria x ananassa) and red raspberry (Rubus ideaus), both belonging to Rosoideae, domestication has resulted in a reduction of both morphological and genetic diversity with modern cultivars being genetically similar (Darrow, 1966; Graham and McNicol 1995). This restricted genetic diversity is of serious concern for future small berries breeding, especially when seeking durable host resistance to intractable pests and diseases for which the repeated use of pesticides in some regions is ineffective or unacceptable. Therefore, it is important to keep all the variability available today in order to limit the decrease of the genetic basis of small berries genetic resources.
Therefore, it is essential that we enhance our understanding of all small berries genetic resources in order to improve these varieties for the new challenge of agriculture: that is, respect of the environment by using natural genetic control factors and also by taking account of the acceptance by the consumers (good fruit and health nutrition qualities).
Workplan
The project was arranged into seven workpackages, six with scientific objectives and then a management objective (Table 1).
Table 1: Work packages and leaders in EU GenBerry project
WP1. Acquisition of the collection composition toward a rationalisation and conservation of ex situ collections and towards European small berries core collections
A. Sasnauskas
a.sasnauskas@lsdi.lt
WP2. Passport data list and selection and definition of appropriate primary and secondary descriptors
P. Chartier
philippe.chartier@ciref.fr
WP3. Characterisation of the genetic diversity of a representative part of the collections with molecular markers, using microsatellites already developed
J. Graham
Julie.Graham@.ac.uk
WP4. Characterisation for biochemical components linked to health nutritional values (total antioxidants and vitamin C) and for disease resistances
B. Mezzetti
b.mezzetti@univpm.it
WP5. Dissemination of the results to all publics, which include scientists, professional horticulturists, and breeders via meetings and a WEB site
B. Mezzetti
b.mezzetti@univpm.it
WP6. Elaboration of a living European small berries database sustained by a continuous long term network co-operation
L. Le Dantec
dantec@bordeaux.inra.fr
WP7. Management of the project with establishment of partners' network and formulation of the objectives
B. Denoyes-Rothan
denoyes@bordeaux.inra.fr
As part of the James Hutton Institute outputs a range of SSR markers was identified with utility across a wide germplasm base. A large raspberry germplasm collection is also available as high health stock at the Institute and is available on request from Alison Dolan.
Table 2: Suggested genomic SSRs for fingerprinting Rubus for the EU GenBerry project
SSR ID
LG

Primer L

Primer R

Expected
Size (bp)
Rub262
1

TGCATGAAGGCGATATAAAGG

TCCGCAAGGGTTGTATCCTA

221
Rub244
1

CCCAAATTGTACCCATCCAC

AAACAGCACTGAAGCCAAGC

156
Rub270
2

GCATCAGCCATTGAATTTCC

CCCACCTCCATTACCAACTC

157
Rub284
2

AACACATCAGCGGCACATAA

GGCCGATGAGGTTCTGTTATT

161
Rub228
3

TGGACAGCTTTGTGCAGAGT

GCTTGCTTGTATCTCCATTGC

166
Rub242
3

TCCAGGTGGTATGTTCAGC

TAGCTAGGCACGTCACTCCA

128
Rub223
3

TCTCTTGCATGTTGAGATTCTATT

TTAAGGCGTCGTGGATAAGG

150
Rub126
4

CCTGCATTTTTCTGTATTTTGG

TCAGTTTTCTTCCCACGGTTA

201
Rub153
4

CCCAGCTTCAGTTGGAAAGA

AGAGGCTCATTTGCCTTGAA

164
Rub5
5

CCCAGGTATTTCACCTTTGC

CCCAAATTTAGCCTCTTATGGA

155
Rub222
5

GAGGGGCAATTAAAGGGTTT

TGTTGTAATTTGGTTTATCCTTGG

229
Rub275
5

CACAACCAGTCCCGAGAAAT

CATTTCATCCAAATGCAACC

150
Rub1b
5

CCTCTTCACCGATTTAGACCA

TTTAGCCCCAGTCCAAAAGTT

202
Rub26
7

AACACCGGCTTCTAAGGTCT

GATCCTGGAAAGCGATGAAA

149
Rub116
nm

CCAACCCAAAAACCTTCAAC

GTTGTGGCATGGCCTTTTAT

192
Rub264
nm

TGCACAGTTTAGGGCAAAATC

ATCAGGCTGCATTTTTACGC

178
Rub102
nm

CCCCTCCCCTCTCTGTAGAT

TCATGTGCAAACCCGTACAC

125
Table 3: Suggested EST SSRs for fingerprinting Rubus for the EU GenBerry project
EST-SSR
LG

Primer L

Primer R

Expected
Size (bp)
RubfruitE8
3

CATAACCTCCAGTGGTTCC

TGATGATGTCGATGCAGGTT

186
RubfruitE4
4

TCAAGGCTCCTGCTTTAACC

CGCAGAGTTGGAGACATGAA

161
RubfruitG7
4

GGCACGAGTCAAGCTCTCT

TGGTTTGTGGTTTTGAAGCA

159
Rubleaf97
6

AACAAAGCTCCTCGACCAGA

TCGAGATGGTCAGTCCAACA

205
ERubLR_SQ07_3_C07
1

ATGGCTTGTAGGTTTCACTC

CATTTGCTCAAACGATTATG

24