Staff, capability, infrastructure
W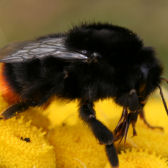 e are mainly biologists, quantitative ecologists and mathematical modellers, whose scales of interest range from landscape to community and organism.
Recent changes
Marta Maluk takes a more established role from March 2017 to work on the new Newton projects. Geoff Squire relinquished management responsiblities at the end of 2016 but will contnue working on sustainable systems. Graham Begg becomes Agroecology Group leader from January 2017.
Responsiblities
Graham Begg is a biologist/modeller working on population dynamics and landscape mosaics. Cathy Hawes, an ecologist, works on functional biodiversity and sustainable crop systems. Alison Karley is a physiologist, looking at nutrient relations among plants, insects and endosymbionts. Pete Iannetta, ecologist, examines plant traits in relatio to sustainable systems, notably in weeds and legumes, and pioneers new uses of plant products. Geoff Squire is a biologist, examining the partition of energy and matter by individuals, groups in systems. Mark Young provides bespoke GIS and IT solutions to aid databasing, remote recording and modeling. Euan James specialises in nitrogen fixation and legumes, locally an globally. Richard Dye, a software engineer and mathematical modeller, is currently working on landscape-scale modelling of pests. Nick Birch specialises in Integrated Pest Management and environmental risk assessment.
Gillian Banks supervises field survey and links with farming and runs the C:N analysis. Linda Ford is responsble for field and glasshouse, specialising in plants. Carolyn Mitchell works on entomology and trophic interactions. Paul Neave and Linda Nell provide field survey and baseline data at the Centre for Sustainable Cropping. Marta Maluk is developing new methods in N fixation and rhizobial studies
Capability and infrastructure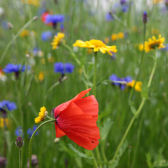 Over the last few years the team has built a strong and in many ways unique research infrastructure that is valued throughout the institute and by external collaborators.
field platform, 40 hectares, at the Centre for Sustainable Cropping at

Balruddery

Farm near Dundee – management and scientific direction provided by

Agroecology

to establish the Centre as the pre-eminent research platform for balancing provisioning and other services in the north European maritime region
arable-grass farm network, eastern Scotland – currently >100 fields - in which biophysical indicators of soil and food webs are compared with management and

offtake

glasshouse, growth room, field plot facilities at The James

Hutton

Institute's farms
nutrient extraction and analysis:

EA

,

HPLC

,

ICP-MS

, to quantify mineral nutrients, organic nutrients, secondary compounds, protein content
molecular tools: markers and diagnostic methods to describe and quantify molecular diversity of weed, insect and microbial

endosymbiont

groups, and rhizobial strains.
mathematical modelling: spatially-explicit, individual to landscape; multi-attributes models and decision aids.
statistics: multivariate and

univariate

analyses, graphical data exploration,

GLM

, multiple linear regression, relational databases, etc.