Soil chemistry and mineralogy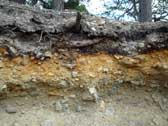 Soil is a complex mixture of mineral particles, organic matter, water and gases, which together provides a range of vital functions that supports our lives. With the increasing demands to provide food, energy and clean water from finite areas of land we are involved in developing sustainable more productive use for land.
In support of this goal we have expertise in soil mineralogy especially that related to the clay-sized material with strongly affects soil properties and have a suite of advanced analytical instrumentation including x-ray diffraction, electron microscopy, FTIR and XRF.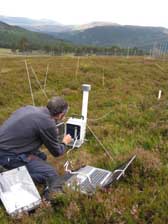 We have expertise in nutrient cycling especially those related to phosphorus and trace elements. In addition to its role in sequestering carbon, organic matter moderates and enhances the properties of soil. We have strength in the chemistry and analysis of soil organic matter and humic substances especially through the use of FTIR and NIR.
We use advanced chemical modelling to bring together information about soil properties (for example, pH, soil organic matter, clay mineral contents) to understand the macroscopic properties of soil.
The group is actively involved in commercial activities especially in support of North Sea oil exploration and production (James Hutton Ltd), and in forensic soil science, work which is led by Lorna Dawson.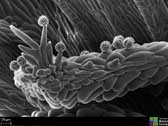 Staff involved in this work:
Lorna Dawson, Evelyne Delbos, Tony Fraser, Steve Hillier, David Lumsdon, Helen Pendlowski, Ian Phillips, Jean Robertson, Jasmine Ross, Charlie Shand, Laura-Jane Strachan, Renate Wendler, Jeff Wilson