Our Range of Methods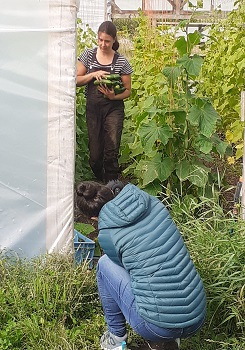 SEGS researchers have a wealth of experience in both qualitative (e.g. interviews, observations) and quantitative (e.g. questionnaires) methods. However, there is also growing interest and expertise in some more innovative and creative methods. There is also an increasing interest in open-science research practices and processes.
Visual methods
SEGS researchers are increasingly using visual methods both as means of dissemination and as a means of data collection. Visual methods rely on mediums such as film, photography and drawings to both capture and understand specific experiences and to communicate the findings. Specifically, within SEGS we use visual methods including:
Participatory methods
As well as participatory video methods, SEGS also work frequently with stakeholders and members of the public to co-design research in participatory ways including the employment of community researchers, workshops to build governance and partnership workings with members of Regional Land Use Partnerships (RLUPs), and collaborative documentaries such as 'Grazing on the Edge' and 'Smart Ageing'.