Alison Lees
Current research interests
Tools for Integrated Pest Management of potato diseases

Topic A Lead (Plant Health) & Project Lead 'Integrated Crop Protection' RESAS Strategic Research Programme 2022-27
IPM of potato late blight through improved in-field detection of Phytophthora infestans, appropriate use of fungicides and host resistance and alternatives to conventional pesticides.

Coordinator of the SusCrop ERA-NET Project ECOSOL: Eco-friendly solutions for the integrated management of late and early blight of potatoes'

A coordinator of Euroblight – A potato late blight Network for Europe.
DNA-based diagnostics to investigate the epidemiology of potato diseases and for disease risk assessment.
IPM of aerial oomycetes including Bremia lactucae on lettuce
Epidemiology and control of soil-borne potato diseases: black dot (Colletotrichum coccodes), powdery scab (Spongospora subterranea) and Rhizoctonia.
Other Activities

Alison is a key staff member leading Integrated Pest and Disease Management (IPM) research at the James Hutton Institute.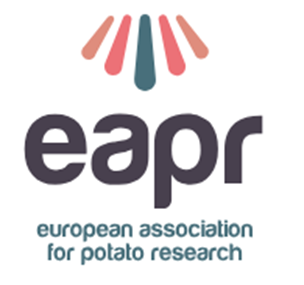 Current elected chair of the European Association for Potato Research Pathology & Pests section
Current secretary of the EAPR Council

Editor for Plant Pathology
Scientific Posters / Conferences
Attachment
Size
The use of microsatellite markers to examine European P. infestans populations using the EUCABLIGHT database
218.37 KB
Using SSR markers to investigate Scottish Phytophthora infestans populations and the epidemiology of potato late blight
787.86 KB
The use of SSR markers to examine Scottish Phytophthora infestans populations
189.16 KB
Eucablight (QLRT-2000-00971)
922.21 KB
Eucablight – A Late Blight Network for Europe
513.17 KB
Investigations into the biology of C. coccodes

Developing effective integrated measures for the control of black dot

224.06 KB
Diagnostic testing for seed- and soil-borne diseases

Improving decision-making for the management of potato diseases using real-time predictive diagnostics

215.92 KB
Black Dot Control Measures
122.08 KB
Diagnostics - improving management decisions
115.05 KB
The monitoring of GB blight outbreaks: mating type and genetic fingerprint analysis
381.34 KB
Genetic analysis of Scottish Phytophthora infestans populations with emphasis on within-outbreak diversity in 2004
720.8 KB
Tracking Late Blight in the Field
118.5 KB
Using molecular tools to investigate the role of tuber and soil-borne inoculum of Phytophthora infestans
775.52 KB
Investigating factors affecting infection of potato by Spongospora subterranea
737.38 KB
Changing GB blight populations: mating type and genotype fingerprint analysis
905.72 KB
Drivers and possible consequences of a changing population of Phytophthora infestans on the GB potato industry
805.63 KB
Validating predictive diagnostics for soil-borne potato diseases
403.39 KB
Mapping resistance to Late Blight in two S.verrucosum populations
290.72 KB
The changing Phytophthora infestans population: implications for Late Blight epidemics and control
5.1 MB