Board of Directors
Chair: Ian Gambles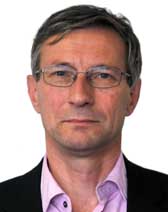 Ian Gambles is the Chief Executive of the Forestry Commission. Previously, Ian was Director of National Infrastructure at the Planning Inspectorate, and Director of Operations at the Infrastructure Planning Commission. His career has spanned both the public and private sectors, including HM Treasury and management consultancy firms KPMG and Deloitte. He also ran his own consultancy business for a number of years, focusing on strategy and business management within the public sector. Ian is a Fellow of the Chartered Institute of Management Accountants.
Samantha Barber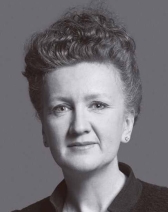 Samantha Barber specialises in environmental, social and governance leadership, focussing on corporate strategy, sustainability, non-financial risk, governance, culture, and people. She has been a non-executive director with global energy company Iberdrola since 2008 and joined the Board of Scottish Water in 2017.
Susan Davies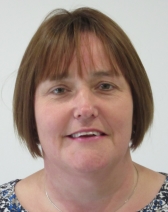 Susan Davies is currently Director of Conservation with the Scottish Wildlife Trust. Prior to this Susan spent over 25 years in the public sector, latterly as the acting CEO of Scottish Natural Heritage, working on international, UK and Scottish nature conservation policy and practice. She led the science advisory teams of Scottish Natural Heritage and took a secondment into Scottish Government to oversee the management and development of the rural affairs, food and environment science programme. Susan is a Fellow of the Royal Society of Biology, and she has also been nominated as the James Hutton Institute's Sustainability Champion.
Archie Gibson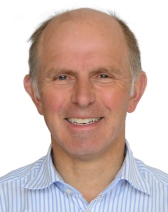 Archie Gibson is the executive director of Agrico UK Ltd, a company dedicated to the introduction and multiplication of potato varieties for all industry segments. He is also chairman of the Food and Drink Federation of Scotland and a member of the FDF Executive Committee. Between 2013 and 2016 he was Director of the Scottish Food & Drink Skills Academy, as well as Group New Development Controller for Baxters Food Group from 2002 to 2008. He was an advisor on Rural Development Forum for Perth and Kinross Council, and has recently been appointed as one of four Agriculture Champions by the Scottish Government. The Agriculture Champions will help develop an Agriculture Strategy to guide the long-term sustainable future for Scottish agriculture, by increasing profitability and boosting innovation, production and sustainability.
Ken Greetham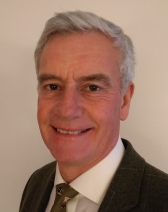 As the former Chief Executive of Wynnstay Group plc, Ken has significant experience in core agriculture, corporate planning and the development of commercial businesses. Originating from a farming background, Ken gained an HND in Agricultural Marketing and Business at Harper Adams University. He established an agricultural business in 1987 which became integrated into Wynnstay in 1997. Having developed the arable division of Wynnstay, he became Chief Executive of the Group in 2008. The company was registered on AIM in 2004 and, during his tenure, Ken oversaw significant growth of the business, establishing its position as a major supplier of a wide range of products to the UK agricultural industry. He was a member the Agricultural Industries Confederation Strategy Group, having previously served on the UKASTA national fertiliser committee, including representation on the FACTS committee. Ken maintains an active interest in the agricultural industry and sits on the Audit and Risk Management Committee for Harper Adams University. He is a member of Empower, a Multi Academy Educational Trust and is also involved in a number of local community projects.
Sir Paul Grice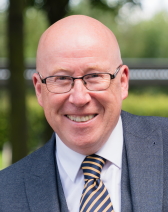 Sir Paul Grice, FRSE, FAcSS has been Principal and Vice Chancellor of Queen Margaret University Edinburgh since 2019. He was Clerk and Chief Executive of the Scottish Parliament from 1999 to 2019, and was knighted in the New Year's Honours List 2016. Elected Fellow of the Royal Society of Edinburgh 2018. Elected Fellow of the Academy of Social Sciences 2020. Besides his board membership at the James Hutton Institute, his current non-executive roles include Council Member, Institute for Fiscal Studies; Scientific Advisory Board Member, Behaviour Change by Design Research Project, Cambridge University; Chair, Queen's Nursing Institute Scotland; Convenor, Universities Scotland Learning and Teaching Committee; Board member of The British University in Egypt; Member, Place2Be Development Advisory Group Scotland. Previous roles include Trustee, Bank of Scotland Foundation, 2011-2020; Board Member, Edinburgh International Festival, 2013-2019; Board Member, Economic and Social Research Council, 2009-2015; Member of Court, University of Stirling, 2006-2013; Board Member, Policy Scotland (University of Glasgow) 2014-2019; Advisory Board Member, Scottish Centre for Social Research 2017-2020. He graduated in 1984 from University of Stirling, joined the UK Civil Service through the "Fast Stream" in 1985 and worked in several roles in Whitehall. Moved to The Scottish Office in 1992. Joined Constitution Group in May 1997 with lead responsibility for the Referendum on establishing the Scottish Parliament and, subsequently, the Scotland Act 1998 which laid the new constitutional framework.
Deborah Keith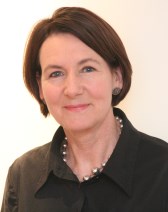 Dr Deborah Keith has over 30 years of experience in the science and technology sector, most recently in corporate R&D strategy in Syngenta, a world-leading agribusiness company. Following an early career in academic research in plant genetics, and in international development in Bhutan to improve local farmer cash crop productions, she has spent the past sixteen years focused on the commercialisation of R&D innovation. In her most recent role in Syngenta as Head of external Collaborations, she headed global teams to build strategic partnerships with academia and commercial enterprises in order to deliver integrated crop strategies, and headed the crop protection research portfolio to deliver global products to development. Deeply experienced in the innovation process, corporate culture and organisational change techniques, she has led corporate teams in the development of global R&D strategies.
George Lawrie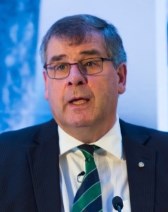 George has farming interests in the Kinross area, Perthshire. He is a past board member of NFUS, where he served as treasurer and past chair of the Land Use and Environment Committee He is currently on the board of AHDB Cereals & Oilseeds' and is chairman of their Research and Knowledge Transfer Committee. He is also on the board and chairman of The Scottish Agricultural Organisation Society (SAOS), a trustee and chairman of The Royal Highland Educational Trust (RHET) and a board member of Scottish Agronomy.
Aileen McLeod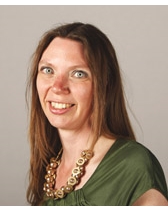 Aileen McLeod was first elected as a Member of the Scottish Parliament in 2011 and served as the Scottish Government's Minister for Environment, Climate Change and Land Reform from 2014 to 2016. In 2019 she was elected as a Member of the European Parliament for Scotland, a role she held until the Brexit process was completed. Aileen is presently a Senior Advisor with The Club of Rome. She has extensive experience in Scottish and EU public policy and expertise in European and international policy-making across a wide range of policy issues relating to the environment, climate change and the wellbeing economy.
Iain Reid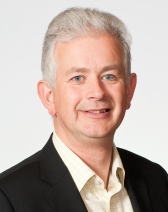 Iain is an experienced Chartered Accountant who was Chief Financial Officer of Sunergos Innovations Ltd, a subsidiary of the University of Edinburgh which identified and facilitated opportunities for commercialisation of innovative research. Prior to this he was Finance Director of the National Trust for Scotland and within his role as FD he also had responsibility for IT, legal, procurement, HR and facilities. Before joining NTS he worked in the software and property sectors helping a French company prepare for a potential flotation and guiding an Edinburgh based property company through the early stages of the most recent recession. Prior to these roles Iain was Finance Director of Newell & Budge Ltd, an IT Services company with offices throughout the UK. He was part of the management team which grew and developed this business with the support of venture capitalists 3i culminating in the sale of the company to Sopra Group. Earlier in his career Iain held a number of strategy and corporate development roles with Scottish Widows. He was Company Secretary of the company during its demutualisation and sale to Lloyds and, following the successful conclusion of the demutualisation project became Chief Operating Officer of Scottish Widows Investment Partnership.
Alyson Tobin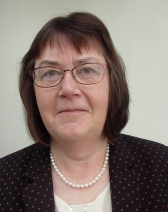 Professor Alyson Tobin is a plant physiologist and biochemist with research interests in plant nitrogen assimilation and in mitochondrial and plastid development and metabolism. She has held senior academic positions at the University of St Andrews as Dean of the Faculty of Science, Professor of Biology and Acting Vice-Principal (Learning and Teaching) and is currently an Honorary Professor in Biology at St Andrews. Alyson is the former Deputy Vice-Chancellor at York St John University, a post she held for 4 years with responsibility for the university's academic strategy and leadership of the university's successful bid for research degree awarding powers. Alyson has a first-class honours degree in Plant Biology and a PhD in Plant Biochemistry from Newcastle University. She has held academic posts at the universities of York, Sussex, Manchester and St Andrews and has held two personal research fellowships from The Royal Society- the ICI Alfred Spinks Fellowship for research in Plant Biochemistry and a Royal Society University Research Fellowship. Alyson has published over 100 articles in academic journals, edited books, conference proceedings and popular articles and is co-author of an advanced Plant Biochemistry textbook. She is a Fellow of the Royal Society of Biology.
Elizabeth Wade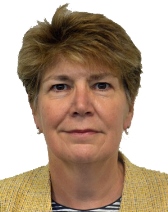 Liz Wade is a fundraising, investor relations and communications professional with over thirty years of experience across a broad range of sectors, geographies and organisations. Her most recent work has been within the sphere of higher education; she was Development Director and a Fellow of Girton College, Cambridge between 2010 and 2015, and is currently working alongside a number of organisations, including Swansea University, to advise on fundraising strategy. Prior to working in higher education, Liz held a number of senior roles in the commercial sector, including Group Communications Director and Head of Investor Relations at Barclays PLC, where she was also a member of the Group's Executive Committee, and Head of Investor Relations and Senior Vice President at DaimlerChrysler AG in Stuttgart. Between 2008 and 2014 she was a non-Executive Director of Berry Gardens, the UK's largest soft fruit co-operative. Liz began her career in banking, spending time as a financial and investment analyst in the oil and gas and pharmaceutical sectors.