Ian Toth
Research phytopathologist and Director of Scotland's Plant Health Centre and the National Potato innovation Centre (NPIC)
Scotland's Plant Health Centre (planthealthcentre.scot): is a multi-organisation virtual Centre of Expertise led by the James Hutton Institute and funded by the Scottish Government through RESAS (Rural and Environment Science and Analytical Services Division). Working with the Chief Plant Health Officer for Scotland, Professor Gerry Saddler from SASA, the Centre brings the plant sectors for forestry, horticulture, environment and agriculture together to co-ordinate plant health knowledge, skills, needs and activities across Scotland. As part of his Director's role, Ian sits on the UK Science Partnership for Animal and Plant Health Committee and the UK Xylella Preparedness Working Group on Survey Methodology and Capability Committee.
We are proposing to establish and manage a National Potato Innovation Centre (NPIC) that will employ a whole-sector approach to deliver solutions to the potato industry. NPIC will comprise a state-of-the art-innovation centre based in Dundee that will work with national and international partners to create new solutions for the industry as well as innovative products and high-skilled jobs.
Ian is a Visiting Professor at the University of Glasgow and until recently was an Honorary Professor at the Forestry and Agriculture Biotechnology Institute (FABI) at the University of Pretoria in South Africa. He has an active research team whose focus is on the Epidemiology, aetiology and control of blackleg disease caused by Pectobacterium and Dickeya species. More recently, following a Scottish Government working group (which he led), he is part of a £2.3 million project on sustainable management of potato cyst nematodes (PCN). He has over 100 refereed papers and book chapters and an H-index (Google Scholar) of 50, and in 2021 co-edited the first book dedicated to the soft rot Pectobacteriaceae (SRP) entitled 'Plant Diseases Caused by Dickeya and Pectobacterium Species' (ISBN - 978-3-030-61458-4) and written by the global SRP community.
He enjoys strong links with other academics and industry representatives worldwide and is currently the President Elect for the European Association for Potato Research (EAPR), chair of the organiser committee for the International Erwinia Workshop (last held in Italy in 2022), and on the organising committees for other international conferences. His industry links have led to him receive the British Potato Industry Award for lifetime contribution to the industry (2020).
Current research interests
Pectobacterium and Dickeya: The soft rot pathogens Pectobacterium and Dickeya spp. cause disease on many crops and ornamentals worldwide, including blackleg diseases of potatoes in the field and soft rots of tubers in storage. It is important to reduce or prevent the incidences of such diseases, which is important in Scotland due to the high health status of its potato seed industry.
RESAS-funded projects are investigating the development of PCR-based fingerprinting methods to differentiate strains, enhancing our ability to track pathogens between crops, field generations and through the environment. We are also investigating optimal field conditions to reduce blackleg disease and testing novel control options in the field. Innovate UK funding, in projects led by APSBiocontrol, have investigated the use of bacteriophages in blackleg control, while a multi-partner funded project (DeS BL), as part of the BBSRC-led Bacterial Plant Diseases Programme, is investigating the epidemiology, aetiology and control of blackleg disease on several fronts.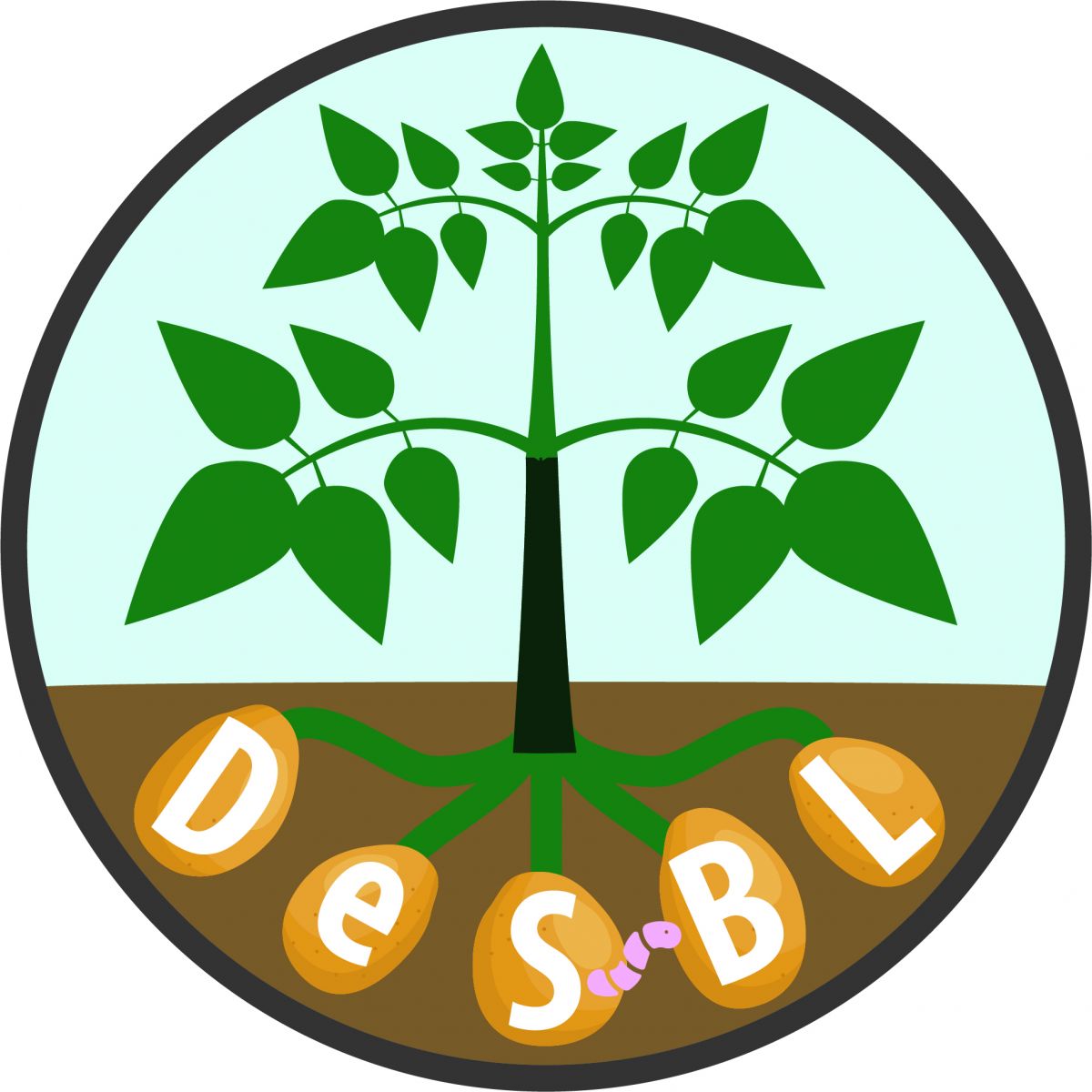 Potato cyst nematodes (PCN)– Following a national working group to identify a clear strategy for dealing with the PCN in Scotland, and the submission of a report to the Plant Health Centre highlighting actions that needed to be taken, a £2.3 million project was funded by Scottish Government to address those actions and deliver sustainable management options for PCN. The project includes an economic impact assessment, the development of a decisions support tool, new resistance markers, dihaploids breeding approaches, improved methods for tolerance, groundkeeper control, IPM approaches and a national-wide knowledge exchange programme under the banner 'PCN Action Scotland'. For more information visit pcnhub.ac.uk.