Micha Bayer
I am a bioinformatics specialist with a focus on second and third generation sequence analysis and 14 years of experience in barley genomics, variomics and transcriptomics. My post was created at the start of the next generation sequencing era and I am one of the early pioneers of applying these technologies to barley. I was part of the consortia for the barley genome projects in 2012 and 2017 and a co-author on several high-impact publications revolving around the analysis of genetic variation in barley. I was also the lead bioinformatician for the last two barley genotyping platforms, the Illumina iSelect 9k and 50k genotyping chips. I have been involved in the two barley reference transcriptome projects, leading to high-quality barley reference transcript datasets (BART1 and BART2). Other projects I have been involved in include the identification of Rhynchosporium resistance genes, candidate genes for diastatic power and diagnostic markers for epiheterodendrin (EPH).
Bioinformatics Specialist, Information and Computational Sciences group
Specialises in analysis of Next Generation Sequencing data from crop plants
Main focus: genomics and variomics (in particular in barley)
Current research interests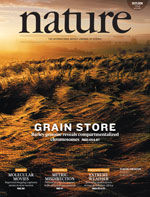 Over the years I have been involved in a large variety of projects across most of our crop plant species, but most of my research currently relates to barley. My particular interest is in barley variomics and genomics. I have been actively involved in the last two barley genome projects, and also in the development of the last two barley high throughout genotyping platforms. I have an active interest in the quality issues Next Generation Sequencing data and its analysis suffer from, and as part of this I recently supervised a PhD project looking at the generation of false positive SNPs during variant calling. Due to the high demand for bioinformatics analysis skills, I now also spend a substantial amount of my time teaching, supervising and mentoring both staff and students. I have been involved in delivering bioinformatics training courses both internationally and locally, at the James Hutton Institute and University of Dundee.
BBSRC European Partnership Award "The exploitation and sharing of barley resources" 2021-2025 (Co-I)
BBSRC Responsive mode "The Generation Gap - Mechanisms of maternal control on grain" 2021-2024 (Co-PI)
BBSRC Responsive mode "R-EVOLVE" 2021-2025 (subcontract)
BBSRC Responsive mode "Developing nutrient-enriched cereal grains with large embryos" 2019-2022 (named researcher)
BBSRC BBR "A Reference Transcript Dataset for improved analysis of RNA-seq data from barley" 2018-2020 (subcontract)
ERA-CAPS network "BARley yield associated Network (BARN)" 2018-2021 (subcontract)
BBSRC Responsive mode "Mechanisms underlying variation in barley hull adhesion" 2018-2021 (subcontract)
Innovate UK "EPH Elimination from Malting Barley for Scotch Whisky Production" 2017-2018 (Co-I)
TSB/BBSRC AgriTech Catalyst "Breeding Targets for Durable Resistance to Rhynchosporium (DRRUM)" 2016-2019 (Co-I)
HGCA/AHDB "A genome wide analysis of key genes controlling diastatic power activity in UK barley" 2015-2017 (Co-I)
BBSRC Crop Improvement Research Club (CIRC) "Fungal effectors as activators of novel resistances in cereals." 2012-2016 (Researcher Co-I)
BBSRC Responsive mode "The diversity and evolution of the gene component of barley peri-centromeric heterochromatin" 2011-2014 (named researcher)
Past research
May2008 - present:

Bioinformatics

Specialist,

The James Hutton Institute

(prev. SCRI)
March 2006 - May2008: Software Developer, Scottish Bioinformatics Research Network (SBRN),

SCRI

September 2003 – February 2006: Grid Developer, National e-Science Centre (Glasgow Hub), University of Glasgow
September 2002 - September 2003:

MSc

Information Technology, Glasgow University
July 1998 – August 2002: Postdoctoral Researcher, Royal Botanic Garden Edinburgh (species identification of algae by computer vision)
February 1998 – June 1998: Postdoctoral Research Fellow,

Gatty

Marine Laboratory, St Andrews University (development of

microsatellites

for population genetics in marine invertebrates)
June 1994 – January 1998: PhD Marine Biology, St Andrews University (phenotypic plasticity in marine

bryozoans

)
Scientific Posters / Conferences